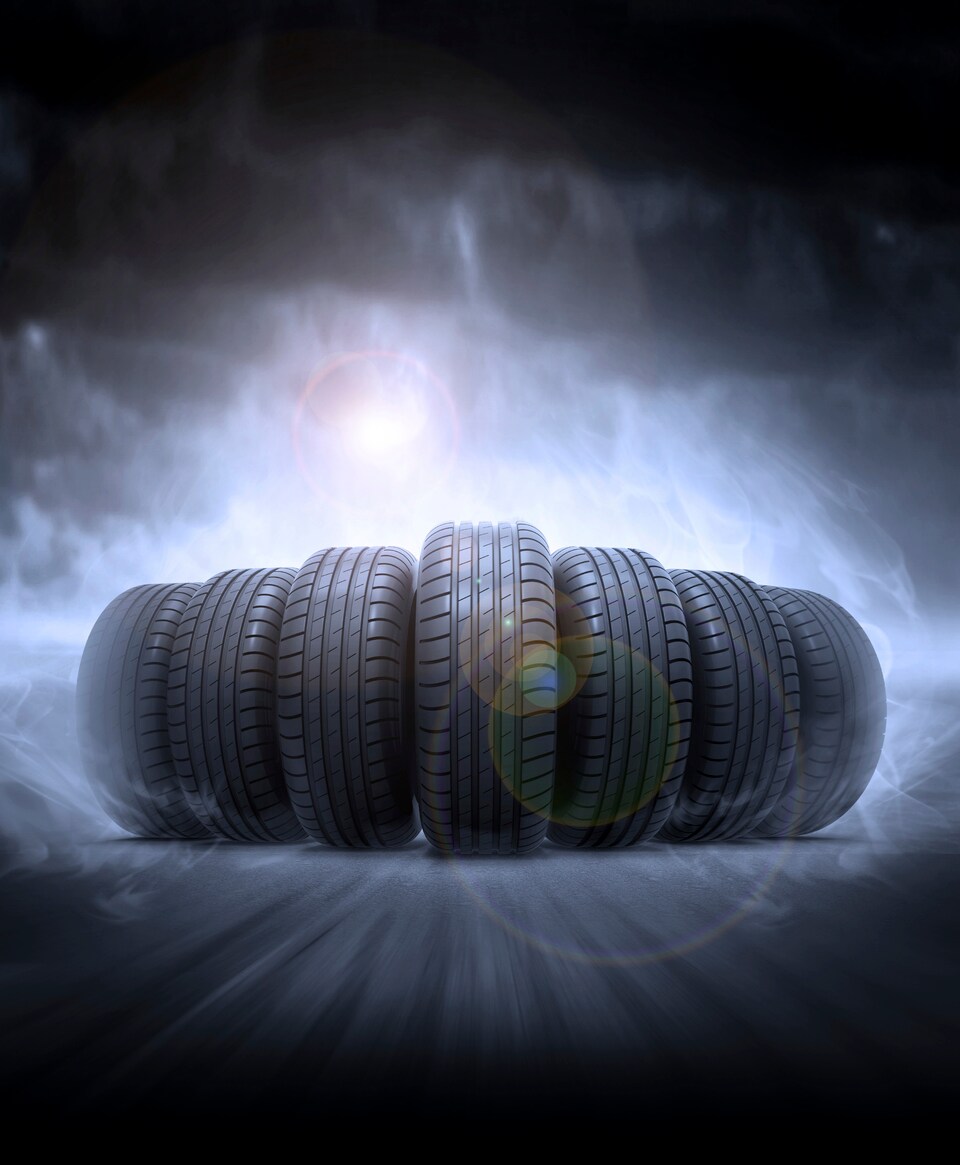 ​Are your tires on their way out? Did a nail in the middle of the road bring one of your tires to an abrupt and untimely end? Whether your tires have simply reached the end of their life cycle or been snuffed out by rogue pieces of hardware on the street, you can find the perfect replacements at our Ford dealership. Shop for new tires at Larry Ford and you'll find a wide selection of quality tires from brands you recognize and trust.
All you need to do in order to get started is fill in some details about the kind of car you drive and the tire size you're looking for. This will generate a list of suitable tires which you can easily compare.
Which tire brands are available?
We offer several popular tire brands including:
Firestone
Michelin
Bridgestone
Goodyear
Pirelli
BF Goodrich
And more!
How do I know if it's time to replace my tires?
The first thing you want to do is give your tires a once-over to see if they have any damage. Next, check to make sure they have enough tread. Adequate tread is essential for accelerating, slowing down, and overall performance, particularly in poor weather. If your tires don't have enough tread, it's time to replace them.
You can quickly gauge a tire's condition by slipping a penny head-first into the tread and checking to make sure the top of Lincoln's head is obscured. If you can see the top of Lincoln's head, your tire is too worn to be safe. Visit our dealership so we can help you pick out a new set!