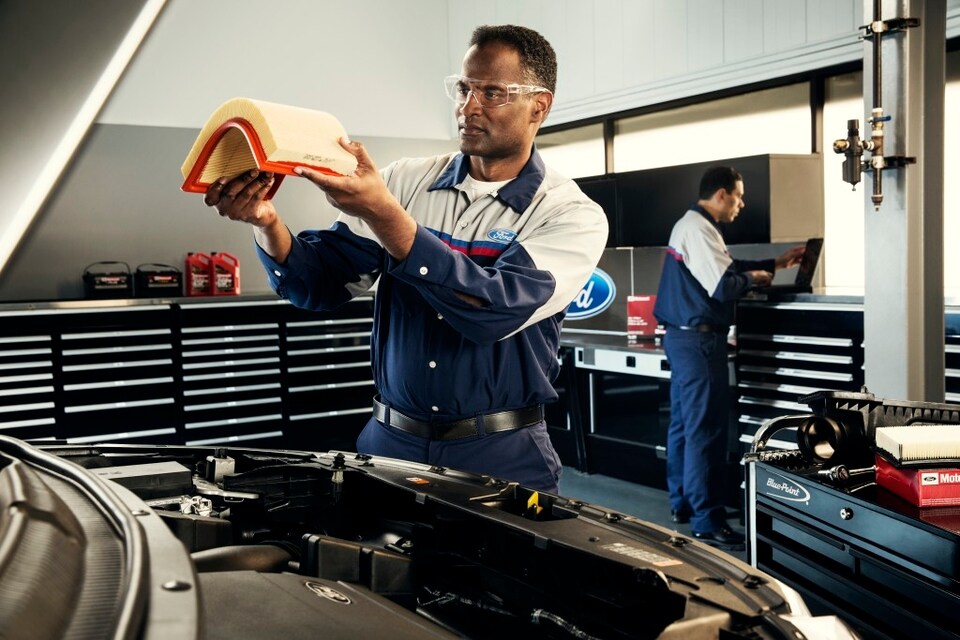 Find All the Genuine Ford Parts and Accessories You Need to Customize or Repair Your Ford Vehicle
Larry Green Ford has the genuine Ford parts and accessories your Ford vehicle needs and the Ford parts experts who know them best all in one place. If you need to replace parts on your Ford vehicle, make sure you're only using genuine Ford parts from a trusted Ford dealership like Larry Green Ford. Our Ford-certified authentic parts are backed by manufacturer warranty to be the correct and functioning part that you expect it to be when you buy it. You'll never go wrong using genuine Ford parts in your cherished Ford vehicle.
Use Larry Green Ford's Accessory Match to Find the Perfect Parts for Your Ford Vehicle
We hope you'll use our Ford accessory portal to look up your Ford vehicle to discover the perfect match of tires, lights, floor mats, and other accessories that will improve the look and feel of your favorite Ford vehicle. Using the resources in our Larry Green Ford parts center and our accessory portal, you'll be able to find exactly the parts accessories that are sure to match your Ford vehicle. Don't waste time on trial and error hoping to find the right parts eventually, visit Larry Green Ford to be sure you're on the right track!